Hydraulic Track Press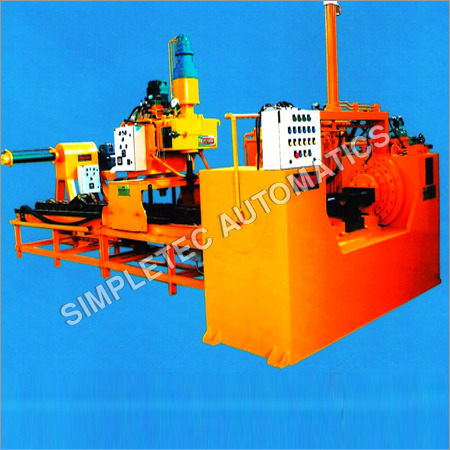 Hydraulic Track Press
Product Description
Hydraulic Track Press
We are a renowned supplier, exporter and manufacturer of Hydraulic Track Press to our highly valued clients. It is precisely designed for assembly/ dis- assembly of medium and large sizes of Track Chains, making use of high grade raw material and advanced machinery. 3432 KN (350T) is the maximum pressing force of each ram. It is ideal to manufacture new chains and to rebuild or re-condition. A single hand lever controlling forward and return strokes of the rams make our Hydraulic Track Press user- friendly.

Key Features -

Automatically operated and programmable computer control unit
High accuracy and reliability
Efficient and high reliability
Sturdiness in nature
High quality of raw material used
Low power consumption property
Supplied at very competitive price
Technical specification:

Capacity (each ram) : 2451 kN/250 T
Rapid Forward : 1968 mm/min
Press : 276 mm/min
Return : 3780 mm/min
Connected Load : 15 kW/20 HP
Weight : 5300 kg.