Master Pin Press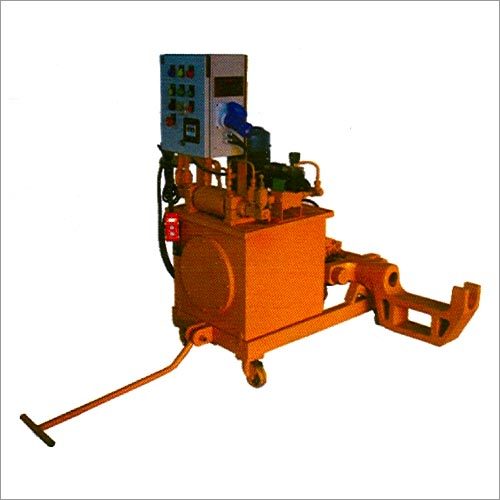 Master Pin Press
Product Description
Portable Track Press
Master Pin Press is easy to use equipped with a tripod stand to assist with positioning during operation in the field. Built for large track machines, such as excavators, shovels, and compatible with most modern machines. This pin press is designed for the safe, efficient, and cost-effective removal of track pins. Master Pin Press features a tie rod design making it easier to service larger construction or mining equipment. This press has double acting hydraulic cylinder for one-stroke removal or installation. This press cast steel frame construction for extended durability as well as eliminate dangerous removal methods. This press also avoids machine component damage and reduces labour hours.
Technical specification:

Capacity : 980 kN/100 T
Daylight : 450 mm
Stroke : 150 mm
Connected Load : 3.75 kW
Weight Hand Held Unit : 105 kg
Weight Trolley Mounted Hydraulic Unit : 198 kg.